Unlock the Potential in Your Customer Data
Answering Business Questions
Data silos and complex reporting tools make it difficult to find the insights that you need every day to make better decisions. Reports are often delivered via spreadsheets that don't show the whole pictture and are quickly outdated. In addition, the source systems don't have the key metrics needed to understand performance at a high level.
FI Works Data Analytics uses the power of clean, integrated data to answer difficult business questions.
"How can I segment my customers?
Is this customer profitable?
What is our attrition rate?
How many debit card transactions did this customer make?
What customers use 3rd party fintech solutions?"
FI Works Data Analytics leverages integrated data to power calculations of new metrics such as profitability, retention, growth, and cross sell. We make all of this accessible through Scorecards and Dashboards.
Profitability
See profitability and drill into the details across different levels the way you want to see it.
Calculate the the profitability of different products down to the account level and by balance ranges.
Funds Transfer Pricing to calculate cost of funds and earnings credits.
Gather fee income, services charges, and POS income from transaction data.
Allocate product and transaction costs.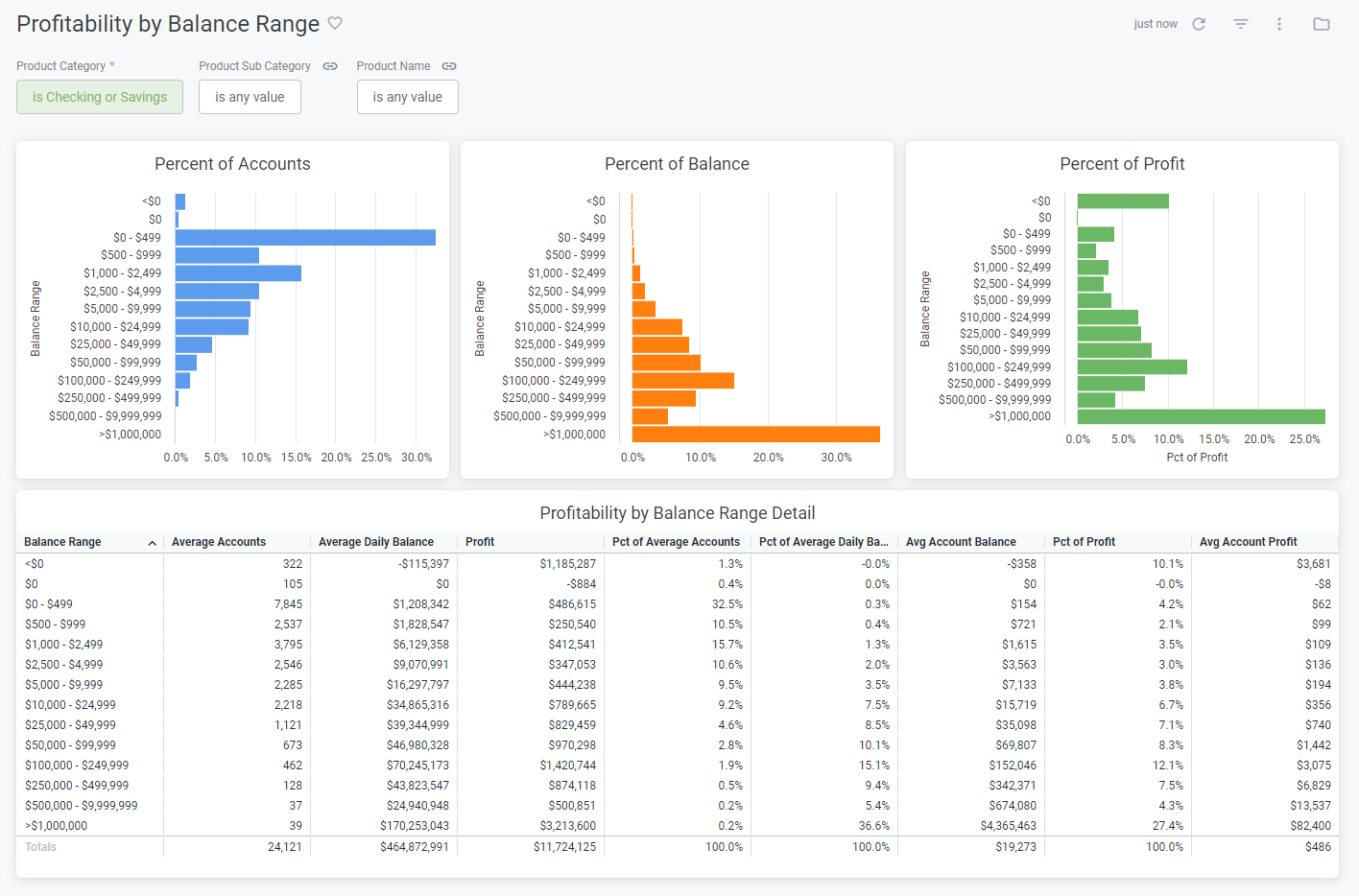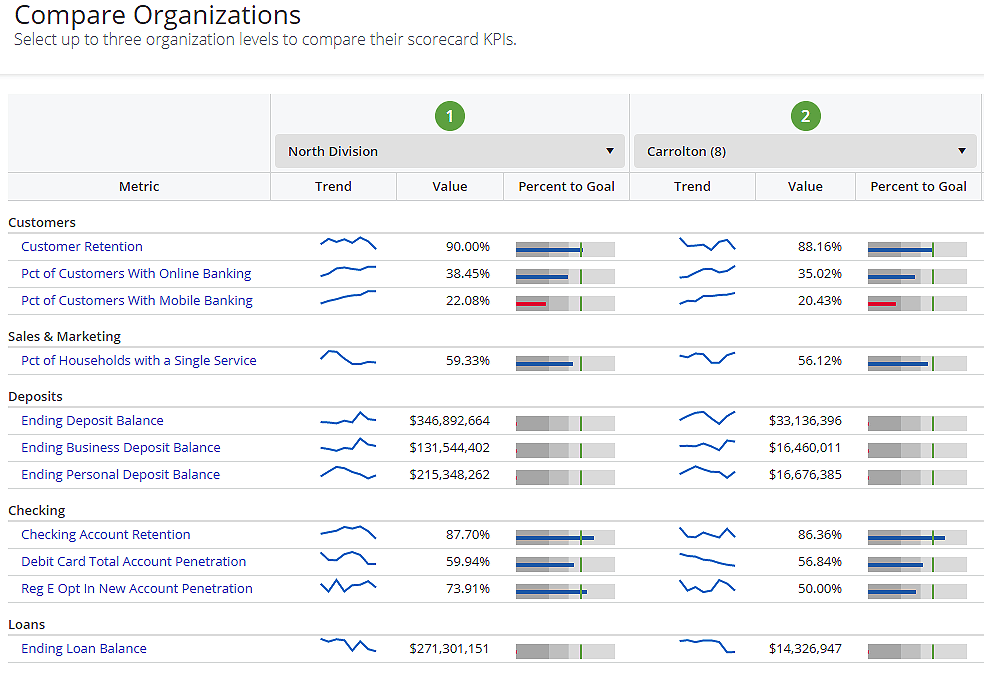 Scorecards
Our scorecard management system is a fast and easy way to look at important metrics and communicate strategic objectives to your whole team.
Customizable to each branch, department, and area of your institution.

Provides executives, managers, and employees timely and relevant information to measure, monitor, and manage progress toward achieving goals

.
Dashboards
FI Works dashboards provide guided analysis of a specific business area. You can move rapidly from one view of data to the next so you always know how you're performing. They help you see and understand what is working well and what needs to be improved.
Our 80+ dashboards include maps, charts, tables, filtering, and drill down.
Dashboards span across multiple topics like customers, deposits, checking, loans, profitability, pipeline, sales, and more!
Easily print and export any dashboard to share with your team.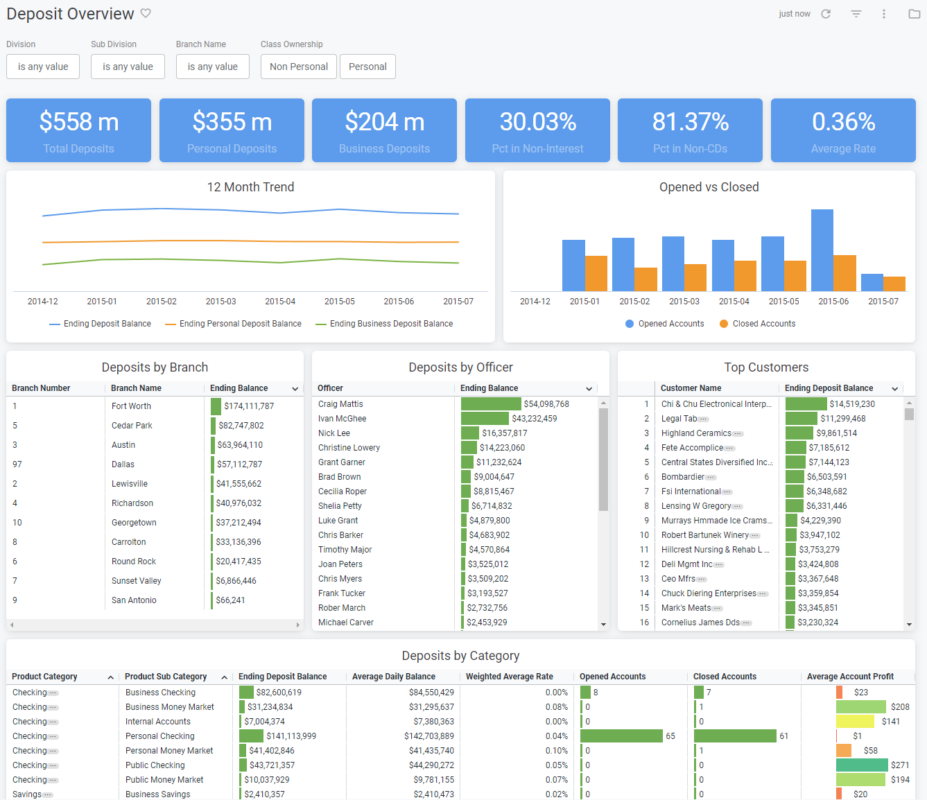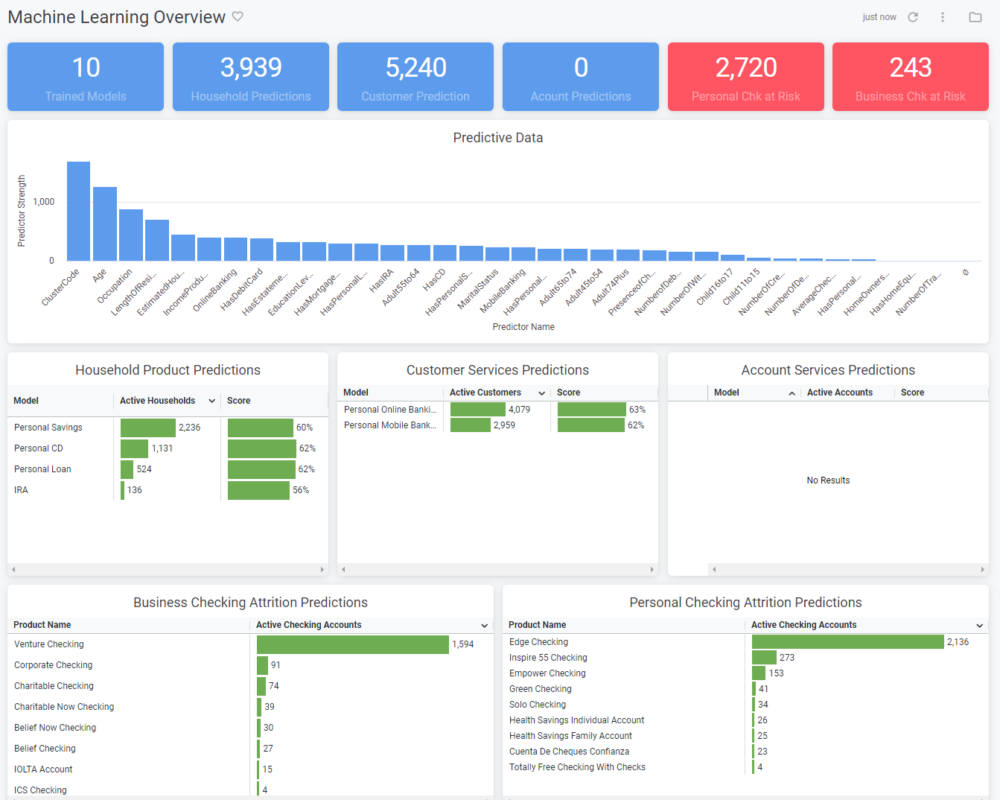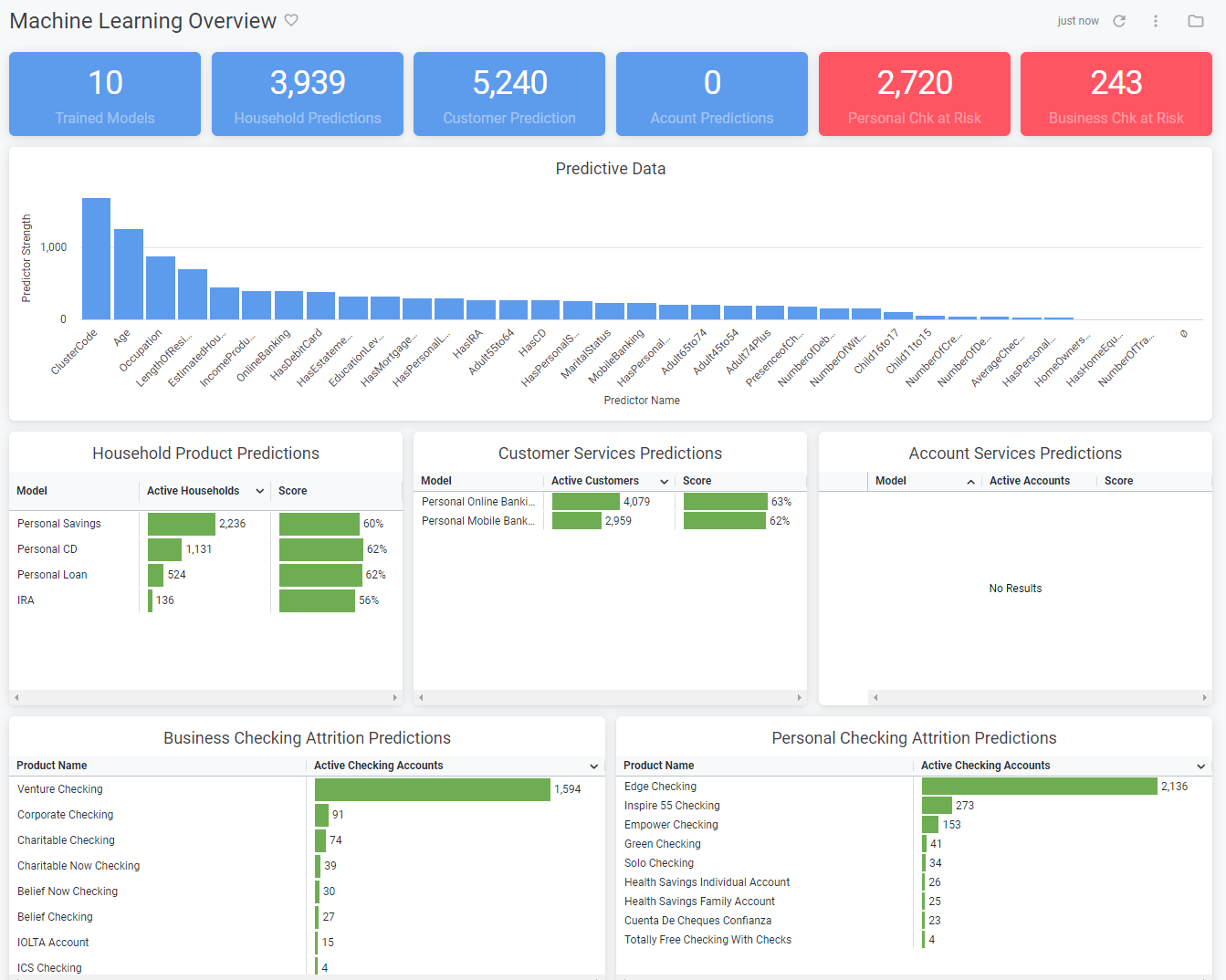 Machine Learning
The amount of customer data can be overwhelming and it is sometimes difficult to see the forest for the trees. Advanced machine learning finds patterns in your data to make predictions of customer behaviour.
 You don't need a data scientist with the help of our machine learning tools. We do all the complicated stuff and heavy lifting for you so you can run more efficient campaigns.
Our modern, sophisticated Machine Learning algorithms score households, customers, and accounts for product propensities every single day.
Leverages your customer information and 3rd party demographics to predict the products and services a customer is likely to buy.
Machine Learning dashboards help you easily understand and explain how models produce scores.
We do all the integration for you.
We do all the setup and management for you. Initial integration and setup takes as little as 4 weeks, and we help you every step of the way.
Learn more about implementation
You can trust us to keep your data secure.
Everything we do is based on customer data, which requires that we build our solutions with the utmost attention to information security as a thorough end-to-end part of what we do. Data is stored in a SSAE18 SOC 2 Type 2 secure data center.
Learn more about security & compliance
How do you calculate profitability?
We use account and transaction data each day to calculated accrued interest and fees. We then use funds transfer pricing to calculate cost of funds and earnings credit for each account. Cost allocations are applied at the product and transaction level.
Can we add new KPIs?
We continuously add new Key Performance indicators to align scorecards with each institution's goals and objectives.
Can I build my own dashboards?
Yes! You can use our extensive catalog of data to create your own dashboards. The FI Works team can also design and build dashboards for you.
Our Products
Data Analytics is the foundation of the FI Works Platform
High quality, integrated data is a valuable asset. That's why Data Analytics lays the groundwork for our other plans.

Marketing Automation
Always offer the right product, to the right customer, at the right time
Learn about Marketing Automation

CRM
Expand your customer relationships and drive high-performance behavior.
Learn about Sales & Service