Revolutionize the way you think about customer relationship management with features that meet your needs.
Do you want a highly-functional CRM with features that work for financial institutions? Our CRM leverages data analytics and marketing automation to guide your staff on who they need to contact and what they should talk to them about. You'll see more about your customers and spend less time typing in the details.
Search
Quickly search for and find anything or anyone you need in one place.
You can search and find accounts, customers, leads, prospects, centers of influence, and reports.
Easily search by typing in a name, email, address, phone number, tax ID, or account number – the search bar offers many ways to find exactly what you're looking for.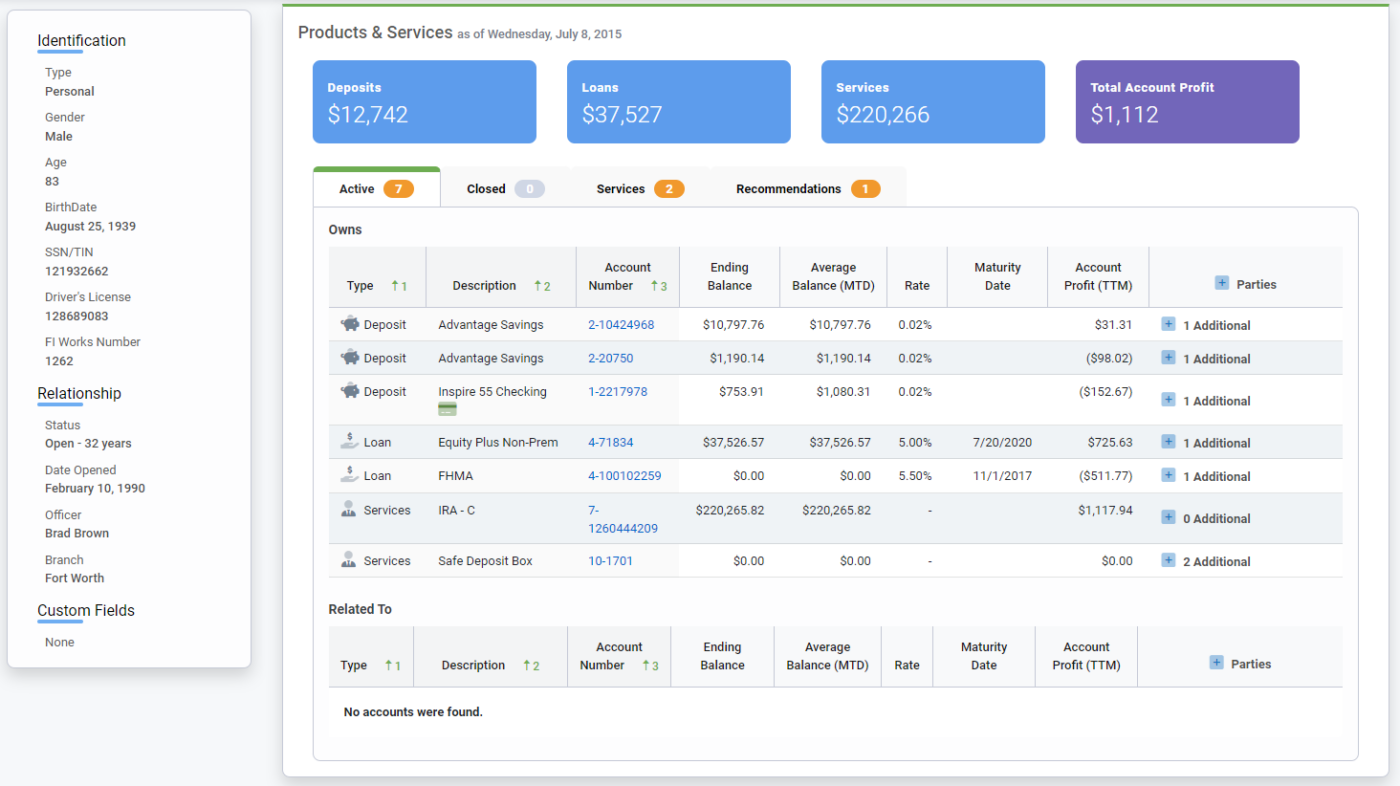 Profiles
You need to know much more than who has product A and not product B. That's why we compile tons of data and demographics so you can see everything you need to know about your customers in one place.
See complete picture of a customer, account, lead, or prospect at a glance.
View all products a customer has, their contact information, digital services, balances, profitability, current and historical activities, and any contact they have had with your institution.
Leads & Prospects
With FI Works you can also market to qualified leads and prospects.
We help you buy and import lead lists from outside vendors in order to find qualified prospects outside of your current customer base.
Managers and users can assign and qualify a lead and then convert them to a prospect.
You can also create your own prospect and enter all necessary information.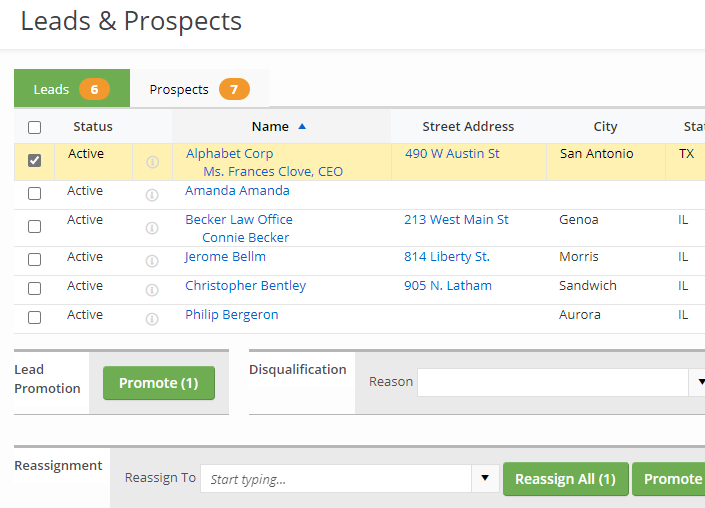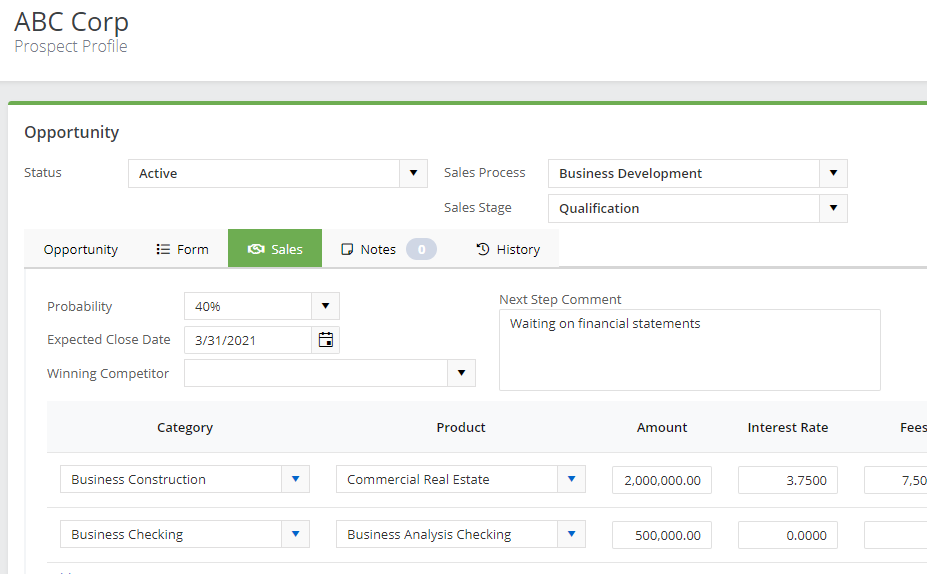 Sales Opportunites
Create opportunities for customers and track their interest with custom sales tools.
Get a list of sales opportunities to follow up with for business development.
Activities
Your activities show your to-do list so you always know what to work on each day. Activities help you stay organized, meet your sales goals, and manage everything in one place.
Track status, disposition, and assignments in the sales pipeline.
See tasks involving customer care and customer experience.
Use cases to document customer service requests, like a request to change an address.
View and track all email activity with customers and prospects.
Management can monitor productivity and performance of their team.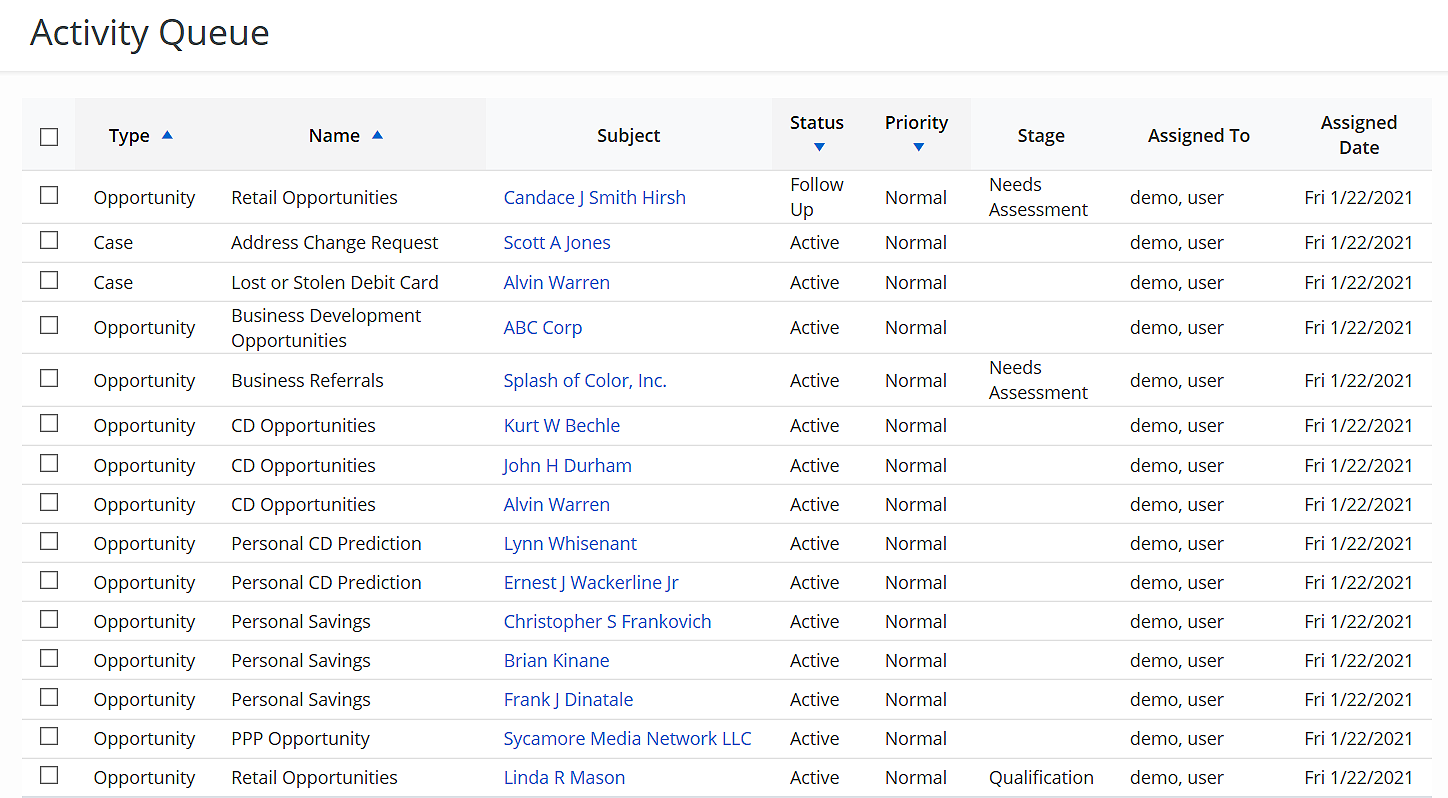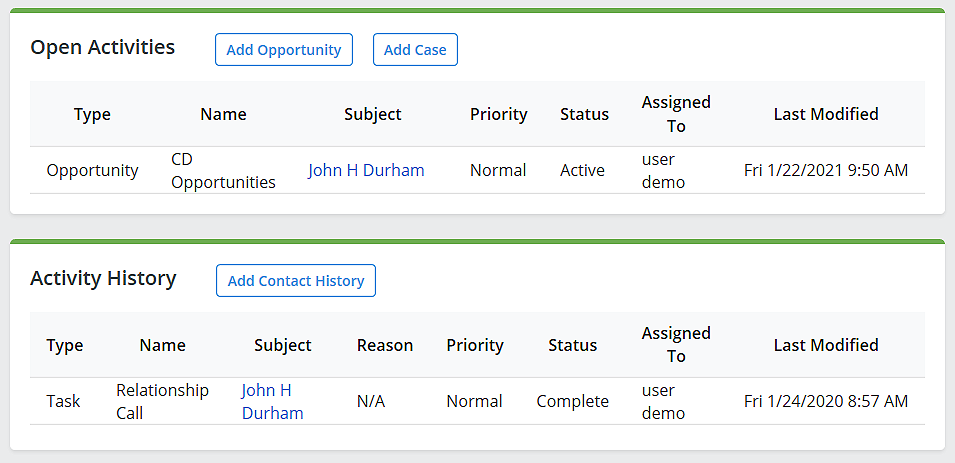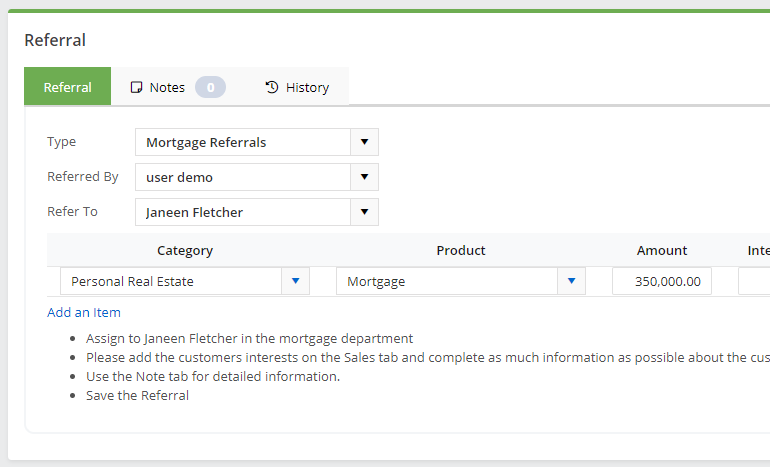 Referrals
Automate your referral tracking program so you never miss out on important opportunities.
Allow bankers to create referrals for other employees and partners.
You can track what results came out of your referral.
Notifications
Notifications make sure you always know what you need to work on each day.
There are three kinds of notifications:
Reminders on tasks
Daily updates on your work
Real-time notifications of new work assignment
You can even customize how and when you want to be notified.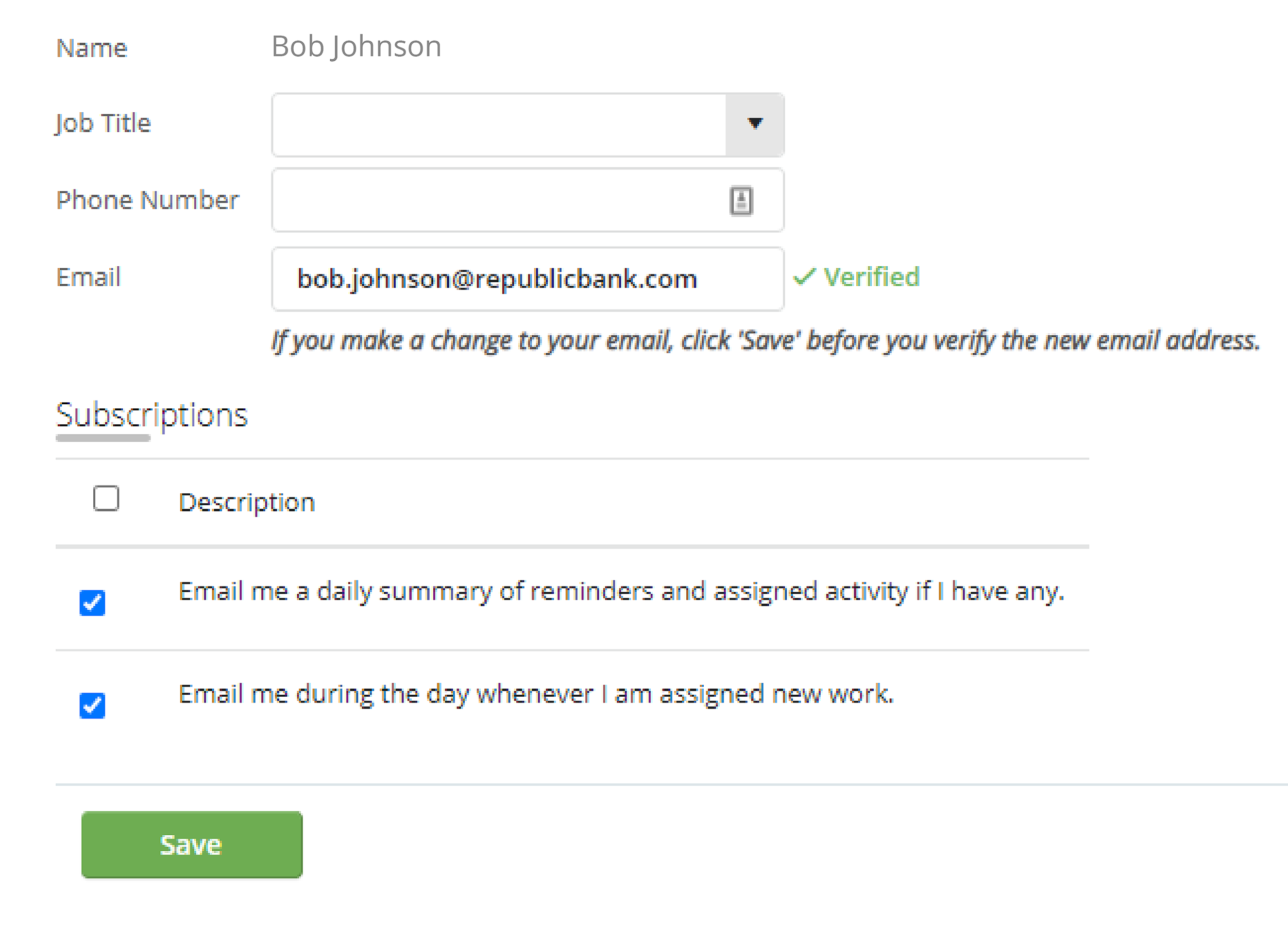 Contact Management
An enterprise view of your contacts assures that all important information is available across the business.
Log contact information with customers or prospects all in one place.

Add additional contacts for accounts like family members or business associates and enter alternative information related to those accounts.

Easily add notes and log calls, emails, and meetings.
Case Study
Automated Onboarding
Onboarding with a personal touch
$400,000 in retained annual profit
We generated daily onboarding task lists (talking points for calls and pre-developed emails and mailers) for frontline banker work queues while the campaign dashboard monitored and tied results to the onboarding activities.
Read the full story
Our Products
Data is the foundation of the FI Works Platform
High quality, integrated data is a valuable asset. That's why Data Analytics lays the groundwork for our other plans.

Marketing Automation
Always offer the right product to the right customer at the right time.
Learn about Marketing Automation

CRM
Expand your customer relationships and drive high-performance behavior.
Learn about Sales & Service